Punk Labs Blog
PolyVector and Skunkie ramble about stuff.
Announcing OneTrick URCHIN
Published on Thursday, November 30th 2023
🔗
So we had a crazy idea: What if you could synthesize boom bap drums without samples? You'd take a realistic drum synth, add reverb, saturation, and vinyl/tape noise, then "sample" it in realtime.
We decided this really needed to be a plugin.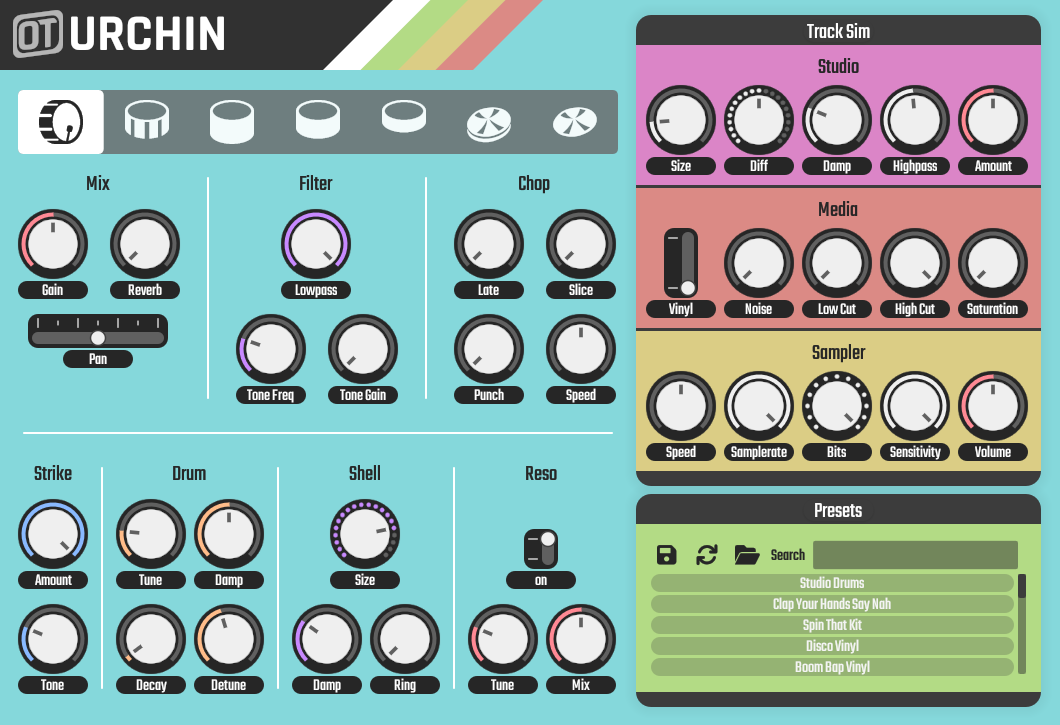 OneTrick URCHIN simulates drums being recorded, played back, and chopped. It's powered by a combination of spectral and physical modeling which is run through effects and filters designed to give a saturated vintage feel. You can control the "playback speed" that the drums were "sampled" at on the fly with the pitch wheel, which might just be a first. We've built in a preset browser with editing, tagging, and searching, and included 20 factory presets to get you started.
Available now for $79 USD as a CLAP, VST3 and Audio Unit for Linux, Windows and macOS. It's open source under the GPLv3 (or later) for you to inspect, adapt, and learn from.
Recent Posts