Skeletomb Launches for iOS and Android
Published on Friday, September 25th 2015
🔗
Pick up the nearest device and test your skills against the challenges that await you in our new infinite runner meets dungeon crawler, Skeletomb. Battle your way through dangerous environments crawling with creatures bent on stopping you from making your way to the tombs. What you will find is at the whims of the spirits who once were the caretakers of lands long forgotten.
Skeletomb features a simple tap and swipe control scheme that moves your hero through randomly generated stages. Rescue heroes trapped in the tombs to take on a journey or gather riches to climb the leaderboards. Choose between Adventure or Endless modes to unlock achievements or share your quick dispatching of skeletons with an instant replay.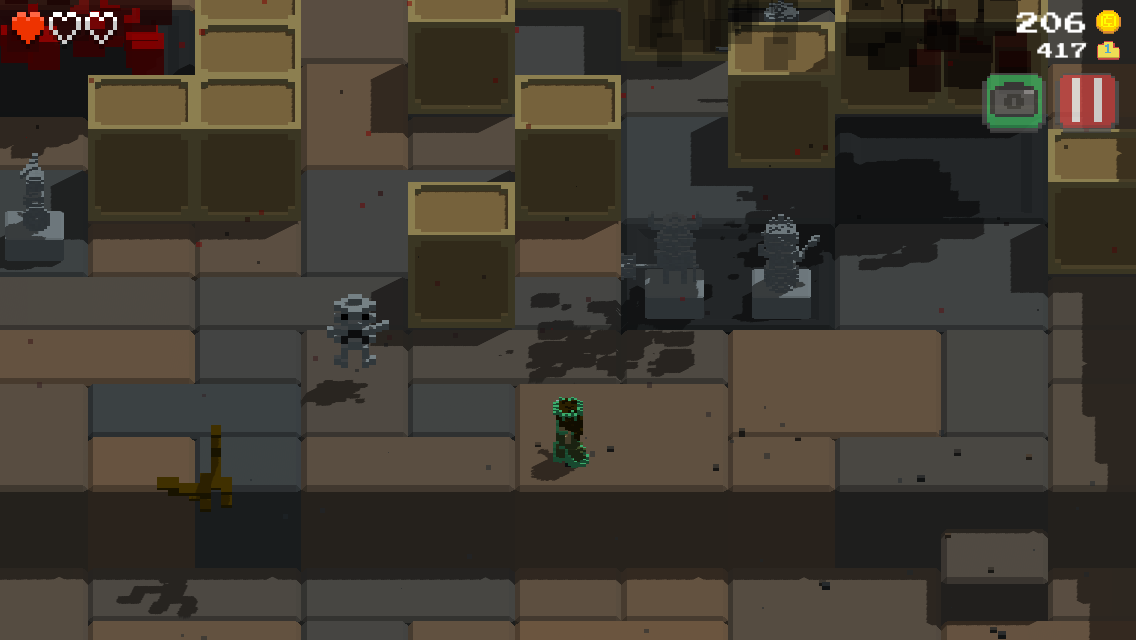 We hope you enjoy our oddly addictive, and utterly adorable retro arcade adventure.