OneTrick CRYPTID
Whispers of a dreaded drum machine with the cold clanging heart of a DX7 in the fearsome frame of a TR-808 echo in dusty backrooms of backstreet recording studios. A contraption conjured under cover of darkness in the heinous pursuit of chart topping tracks, known only as the DX-808.
It's time to bring the beast out of the shadows! Allow us to present the world's most accurate recreation of an FM drum synth skeptics say never actually existed. Using a DX7 emulator of our own design, we forged each facet of the CRYPTID, reconstructing its wretched inner-workings. From the "Log Drum" Toms to the "Wood Block" Cowbell. Blow that Samba Whistle and hit the Gong! Do you want to believe?
Features
18 emulated DX7 sounds
Multi-out or stereo
Greyhole reverb
Tanh saturation
Chromatic MIDI channels
Nondestructive modulation (CLAP)
All parameters are automatable
No telemetry or analytics
DRM free
Open source to inspect, learn from, adapt, and improve
Platforms
Linux (x86_64), Windows (x64), macOS (64bit, M1/M2)
Requires OpenGL 2.0 or above
Source Code
SHA256:
3856c2f7a3c47f66d8b7878dfe7704ba6d48e23f83db9ba137f1c625fef355fd
SHA256:
ad565dd008a052ede47a722ceea9ab4796cb0ee913e239966bbd32d0d3b83f62
Help & Info
More Plugins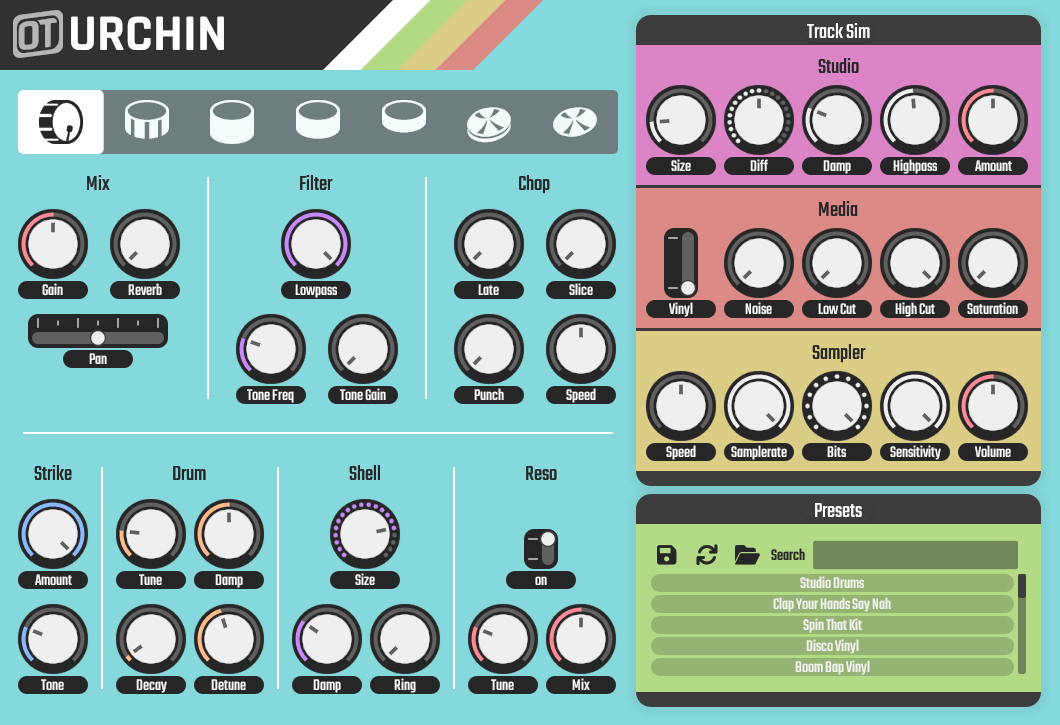 OneTrick URCHIN
A hybrid drum synth modeling lofi beats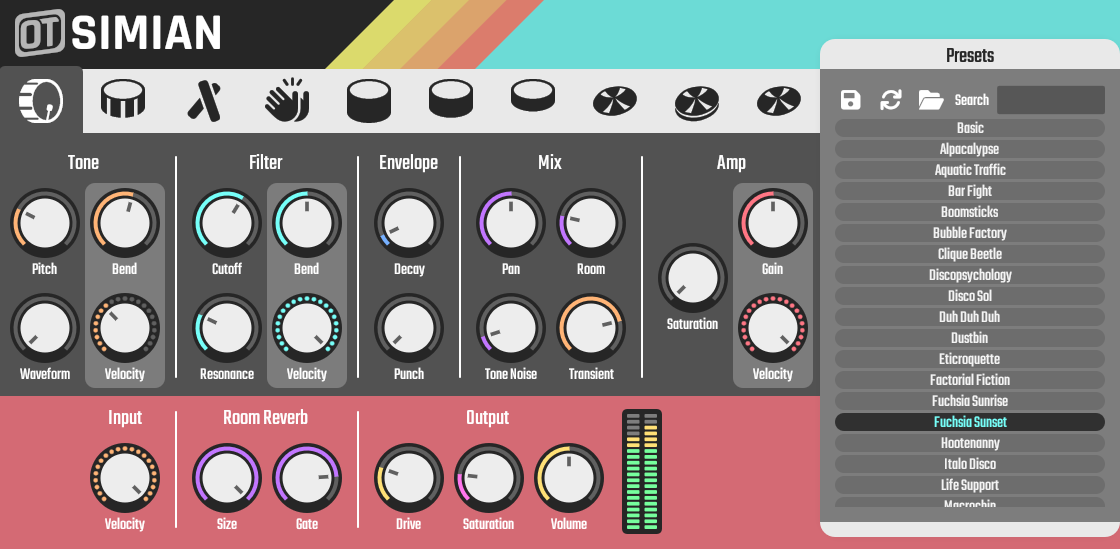 OneTrick SIMIAN
A hexagonal drum synth
Copyright (c) 2023 Punk Labs LLC - Privacy
OneTrick is a trademark of Punk Labs LLC
Punk Labs and OneTrick CRYPTID are not affiliated with or endorsed by, the Yamaha Corporation or Roland Corporation.
VST is a trademark of Steinberg Media Technologies GmbH, registered in Europe and other countries.
AU and Audio Units are registered trademarks of Apple, Inc.