OneTrick SIMIAN
Crash into the 80s with an open source drum synth inspired by hexagonal classics like the Simmons SDS-V. Thumping kicks, punchy snares, and sizzling cymbals coalesce with its clacky claves and crunchy claps. Bring saccharine synthwave sauce to your sublime soundscapes or drop indelable pewww pewww tom toms into your new nu-disco.
Highly customizable voices with great dynamics, filter sweeps, saturation, and drive that will literally flam your tracks. Toss [OT] SIMIAN into your DAW and just see what happens.
Features
10 configurable voices
33 factory preset kits
Velocity sensitive pitch, filter, and amp dynamics
Lofi EPROM for classic cymbal sounds
Gated Reverb bus
Selectable voice icons and colors
Saturation (per-voice and global)
1176-style limiter with drive control
All parameters are automatable
No telemetry or analytics
DRM free
Open source to inspect, learn from, adapt, and improve
Platforms
Linux (x86_64), Windows (x64), macOS (64bit, M1/M2)
Source Code
SHA256:
ef84e856a3b9579cfa1b43c840d758d490accd0ef478cfd55318c2a60e897b66
SHA256:
46aed6b75d417edb241a948f19059d41642a1a6d03fa99cfe11ff572cdd79436
SHA256:
9bb042073a38a1c465ed4e7ed2347711c0ab83853abe341f2b8e2f652a17949e
SHA256:
7c046141a763ca5ca5324e38fa4bdaf347770e94ca848c1a97a4396cb8223b27
Help & Info
More Plugins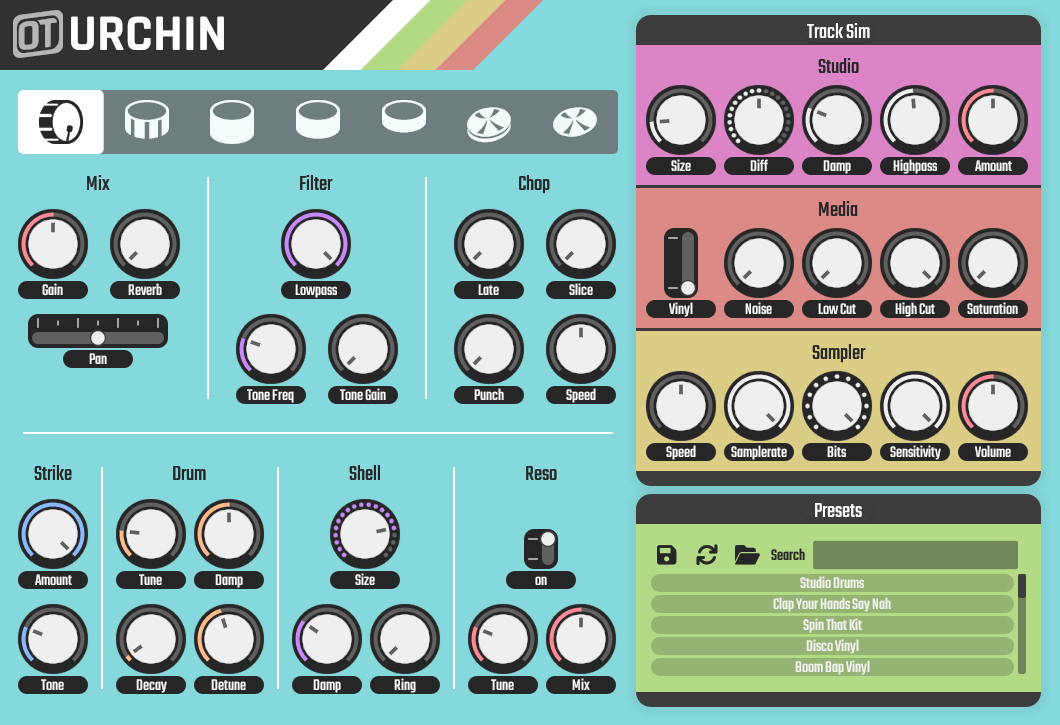 OneTrick URCHIN
A hybrid drum synth modeling lofi beats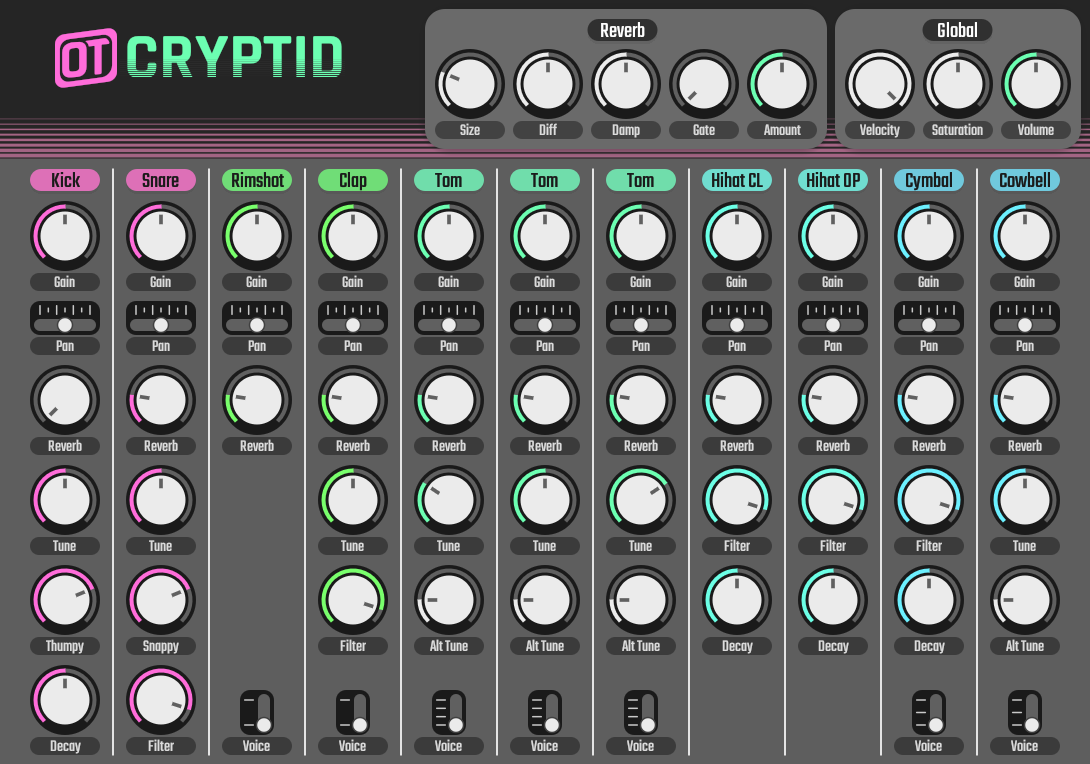 OneTrick CRYPTID
An 808 powered by DX7 emulators
Copyright (c) 2022 Punk Labs LLC - Privacy
OneTrick is a trademark of Punk Labs LLC
Punk Labs and OneTrick SIMIAN are not affiliated with or endorsed by, Simmons Electronic Drums Ltd.
VST is a trademark of Steinberg Media Technologies GmbH, registered in Europe and other countries.
AU and Audio Units are registered trademarks of Apple, Inc.